Location & Registration
Cowboys Golf Club
Friday, July 30
Support our legislative efforts and join us TXTA TruckPAC Golf Classic! The 2021 tournament will be held at the Cowboys Golf Club—the first and only NFL-themed golf club in the world! Breakfast, lunch and snacks are included.
Team
$800
Four player spots in the
TruckPAC Golf Classic
Single Player
$225
One player spot in the
TruckPAC Golf Classic
Online registration is now closed. Onsite registration is available.
Sponsorship Opportunities
Beverage Cart
$3,500
Includes signage on beverage cart and golf course registration table
---
Golf Transportation Host
$2,500
Exclusive sponsor with signage placement on all buses transporting to offsite tournament plus option to include company swag in goody bags
---
Golf Hole Challenge Host
$2,000
Signage placement at golf hole, option for sponsors to host their hole with sponsor banners or signs at tee box
---
Single Golf Hole
$500
Signage placement at golf hole
---
Goody Bags
To contribute items for the goody bags, please contact Meaghan Pier meaghan@texastrucking.com
---
Purchase a Sponsorship
For more information or to purchase a sponsorship, please contact Meaghan Pier meaghan@texastrucking.com
About TXTA TruckPAC
Electing leaders into office that understand and support the trucking industry is critical to the success of TXTA. TruckPAC gives us a voice and a seat at the table—one that is often crowded and overshadowed by other issues. It allows us to build support for TXTA and hold elected officials accountable when their policies are not aligned with the trucking industry. It's critical to the success of TXTA's legislative and regulatory work and we need your support!
Your sponsorship, participation and support of the TruckPAC Golf Classic strengthens our legislative advocacy efforts and helps to promote a positive image of the trucking industry.
---
2021 Sponsors
Sponsorships Received as of July 16
Presented By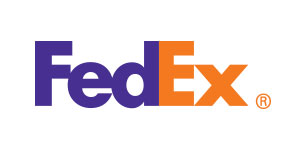 Beverage Cart
Dallas Freightliner / Western Star
Premier Truck Group
Pilot Flying J
Transportation Host
Convoy Servicing
Hole Challenge Host
Infinit-I Workforce Solutions
Purple Wave Auction
Tivitri
Golf Hole
Comdata
Eaton Cummins Automated Transmission Technologies
Falken Tire
Love's Travel Stops and Country Stores
McClatchy Bros. Inc.
Sunburst Truck Lines Inc.
Trans Lease Inc.
Transtar Insurance Brokers
Trimble Transportation
Warren Transport Inc.
---