Emerging Leaders Council
Established by the TXTA Board of Directors in 2013, the goal of the Emerging Leaders Council (ELC) is to identify and cultivate the next generation of transportation leaders in Texas. This two-year professional development council is designed to establish a vast network of industry peers, enhanced leadership and management skills and thorough understanding of TXTA and the industry. Each class represents a broad cross-section of the trucking industry with positions ranging from sales and marketing, to safety and compliance, to operations and management.
Members will be responsible for a yearly membership fee of $250 ($500 total). This fee covers the cost of guest speakers, group meals and group outings. Members must attend at least four of six annual events to maintain membership status. These events focus on issues specific to the industry and better business practices. Each event features an ELC social for members to strengthen peer relationships. After graduating, ELC alumni may continue to attend all ELC meetings and social outings.
For more information, please contact Glenna Bruun glenna@texastrucking.com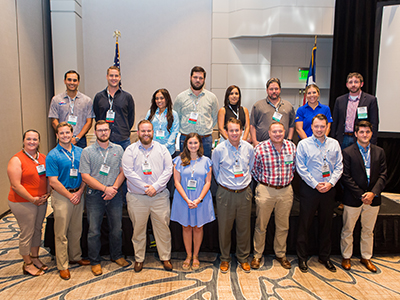 ---